5G Tech 2022 : The Future of Digital Economy Through 5G
TBA | Kuala Lumpur, Malaysia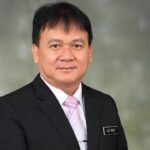 Datuk Ali Biju
Deputy Minister of Energy & Natural Resources
@ 2nd Annual Clean Power & New Energy 2022
YB DATO' SRI DR. HAJI ISMAIL BIN HJ ABD. MUTTALIB
Deputy Minister of Housing and Local Government
@ 2nd Annual Waste Management & Sustainability Forum
YB DATO' DR HAJI NOOR AZMI BIN GHAZALI
Deputy Minister of Health Malaysia
@ 2nd Annual Future Hospital Strategy & Development Forum 2022
Tan Sri Datuk Seri Panglima Haji Annuar bin Musa
Minister of Communications and Multimedia, Malaysia
@ 5G Tech 2021
YB DATO' SRI DR. ADHAM BIN BABA
Minister of Health, Malaysia
@ Future Hospital Strategy & Development Forum 2021
Datuk Seri Dr. Dzulkefly Ahmad
Former Minister of Health, Malaysia
@ ASEAN Healthcare Transformation Summit 2019
YB Puan Hajah Zuraida Binti Kamaruddin
Minister of Housing & Local Government, Malaysia
@ Waste Management & Sustainability Forum 2019
YB DATO' DR HAJI NOOR AZMI BIN GHAZALI
Deputy Minister of Health Malaysia
@ Digital Transformation in Healthcare during COVID-19 Pandemic
ASEAN Healthcare Transformation Summit 2022
Frank Hester OBE
Founder & CEO
TPP, UK Digital Health Company
Dr. Hong FUNG
Executive Director & CEO
CUHK Medical Centre
Dr. Asawin Puwatanasan
Assistant Hospital Director
Bangkok International
Hospital (BIH)
Dato' Dr N Sivamohan
Medical Director
Damansara Specialist
Hospital 2 (DSH2)
Mohd Daud Mohd Arif
Chief Executive Officer
Malaysia Healthcare Travel Council
Daniel Laverick
Chief Digital & Data Officer
Zuellig Pharma, APAC
Hee Hwang
Chief Executive Officer
Kakao Healthcare
Hoo Ling Lee
Chief Executive Officer
Gleneagles Kuala Lumpur
Prof. Tan Sri Dr. Jemilah Mahmood
Executive Director
Sunway Centre for Planetary Health,
Sunway University
2nd Annual Clean Power & New Energy 2022
Ts. Abdul Razib Bin Dawood
Chief Executive Officer
Energy Commission
Charlotte Wolff-Bye
Vice President
& Chief Sustainability Officer
PETRONAS
Datuk Ir. Baharin Din
President & CEO
Tenaga Nasional Berhad
Ahmad Yuniarto
President & CEO
PT Pertamina Geothermal Energy
Anwar Syahrin Abdul Ajib
Managing Director
Malakoff Corp Bhd
Tan Sri Che Khalib Mohamad Noh
Group Managing Director
MMC Corporation Berhad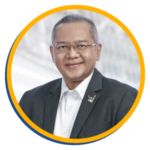 Ts. Shamsul Bahar Mohd Nor
Chief Executive Officer
Malaysian Green Technology
& Climate Change Corporation
Davis Chong
Executive Director & Chief Executive Officer
Solarvest
Azaidi Mohd Lazim
Managing Director – Malaysia
Envision Digital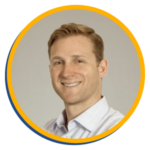 Jim Bullock
Director, Energy
& Sustainability, Asia
Microsoft
2nd Future Hospital Strategy & Development Forum
Dato' Prof Dr Adeeba Kamarulzaman
Professor of Medicine &
Infectious Diseases
University of Malaya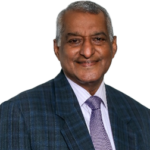 Dato' Dr Jacob Thomas
Group Medical Advisor
Ramsay Sime Darby
Healthcare​
Dr Louise Schaper
Chief Executive Officer
Australasian Institute
of Digital Health​
David T. Boucher
Corporate Chief of Service Excellence
Aster DM Healthcare
Dubai
Datuk Dr Kuljit Singh
President
Association of Private
Hospitals of Malaysia
Dr Thirunavukarasu Rajoo
Honorary General Secretary
Malaysian Medical
Association (MMA)
Professor Alison McMillan
Chief Nursing & Midwifery Officer
Chief Medical Officer Group
Australian Government
Department of Health
Ahmad Shahizam Bin Mohd Shariff
President & Managing
Director
KPJ Healthcare Berhad​
Cindy Choe
Chief Executive Officer
Prince Court Medical
Centre
Dato' Akmal Arief Fauzi
Deputy Group CEO
Institut Jantung Negara
2nd Annual Waste Management
Datuk Dr Vinod Sekhar
Chairman and Group Chief
Executive Officer
The Petra Group
Ramli bin Mohd Tahir
Managing Director
KDEB Waste Management
Dato' Dr Nadzri Bin Yahaya
Chairman
Association of Environmental
Consultants and Companies
(AECCOM)
Adam Saffian Ghazali
Chief Executive Officer
Aliran Ihsan Resources Berhad
Seah Kian Hoe
Managing Director
Heng Hiap Industries (HHI)
Committee Member
MPMA
Datuk Dr Soon Ting Kueh
President
Institut Kimia Malaysia
En. Nazar bin Abd Raof
Chief Operating Officer
Alam Flora Environmental Solutions (AFES)
Piarapakaran S.
President
Association of Water and Energy Research Malaysia (AWER).
Norliza Hashim
Chief Executive Officer
Urbanice Malaysia
Dato' Muhtar Hashim
Executive Director
Chemical Industries Council
of Malaysia
MAHADHIR AZIZ
Chief Executive Officer
Malaysia Digital Economy
Corporation (MDEC)
Julie Snell
Chairman
The Scotland 5G Centre
James Lai
Chairman
Malaysia IoT Association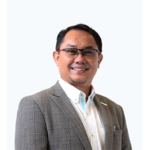 Amiruddin Abdul Shukor
Acting Chief Executive Officer
Malaysia Global Innovation &
Creative Centre (MaGIC)
IMRI MOKHTAR
Group Chief Executive Officer
Telekom Malaysia Berhad (TM)
Dato' Madani Sahari
Chief Executive Officer
Malaysia Automotive,
Robotic & IoT (MARii)
Diomedes Kastanis
Chief Technology Officer, APAC
Microsoft
Wing K. Lee
Chief Executive Officer
YTL Communications
Sharinee Shannon Kalayanamitr
Chief Executive Officer
5GCT.C0
Julian Gorman
Head of Asia Pacific
GSMA
Clean Power & New Energy 2021
His Excellency Charles Hay MVO
British High Commissioner to Malaysia
Ybhg Datu Haji Sharbini Suhaili
Group Chief Executive Officer
Sarawak Energy Berhad
Davis Chong
President
Malaysian Photovoltaic Industry Association
Chin Soo Mau
Managing Director
Pekat Group Berhad
James Higgins
China and South East Asia General Manager
SolarEdge
Syed Malek Faisal Syed Mohamad
Head of Business Development
Petronas
Azman Nasir
Regional Director
Energy Industries Council
Dato Badlisyah Abdul Ghani
President
Chartered Institute of Islamic Finance Professionals
Muhammad Fakran Nor Rijam
Senior Technical Sales Consultant
Aveva Asia Pacific Sdn. Bhd
Gregers Reimann
Managing Director
IEN Consultants Sdn Bhd
Future Hospital Strategy & Development Forum 2021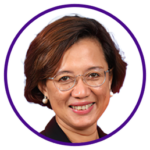 Dato' Prof Dr Adeeba Kamarulzaman
Professor of Medicine and Infectious Diseases,
University of Malaya (UM)
Suriaghandi Suppiah
Chief Transformation Officer
KPJ Healthcare
Miranda Shaw
General Manager RPA Virtual Hospital
Sydney Local Health District
Bryan Lin Boon Diann
Chief Executive Officer
Sunway Medical Centre
Prof Dr Nazirah Hasnan
Director
University Malaya Medical Centre
Dr Kuldip Kaur Prem Singh
Director
Hospital Sungai Buloh
Frank Cosley
Director/Senior Vice President
Sales and Operation Asia+ Canada
Anzer IT Healthcare Asia
Azran Osman Rani
CEO & Co-Founder
Naluri
Maran Virumandi
Co-Founder & Managing Director
DoctorOnCall
Dr Dhesi Baha Raja
Chief Medical & Innovation Officer
AINQA HEALTH
Waste Management & Sustainability Forum
Puan Norlin Jaafar
Director General
Department of Environment Malaysia
Juan Aranols
Chief Executive Officer
Nestlé (Malaysia) Berhad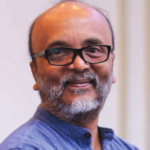 BK Sinha
Chief Executive Officer
MalaysiaGBC
Prof Dato' Ir Dr A Bakar Jaafar
Director, UTM Ocean Thermal
Energy Centre Chairman, Malaysian
Green Technology Corporation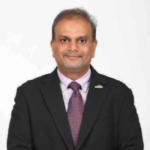 Narendran Maniam
Chief Executive Officer
Indah Water Konsortium
Dato` Daud bin Ahmad
Group Chief Executive Officer &
Non-Independent Executive Director
Cypark Resources Berhad
Abdul Nasir bin Abdul Aziz
Deputy Director General (Technical)
Jabatan Pengurusan Sisa Pepejal Negara
Dr. Simon Lord
Chief Sustainability Officer
Sime Darby Plantation Berhad
Suliman Bin Abd Rahman
Director General
Jabatan Pengurusan Sisa Pepejal Negara
Dato'Mizan Yahya
Executive Chairman
Waste Management Systems Sdn. Bhd.
ASEAN Healthcare Transformation Summit
Dato' Dr. Jacob Thomas
Chairman & Group Medical Advisor
Ramsay Sime Darby Health Care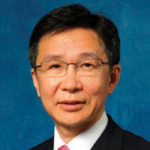 Dr. Hong FUNG
Executive Director & CEO
CUHK Medical Centre
Artirat Charukitpipat
Chief Executive Officer
Bumrungrad International Hospital
Assistant Professor Ngiam Kee Yuan
Group Chief Technology Officer
National University Health System, Singapore
Dr. Lies Dina Liastuti
President Director
Cipto Mangunkusumo General Hospital Jakarta
Masahiro Kanno
Chief Executive Director
Keiju Healthcare System, Japan
Sang-Ho Lee
Chairman
Wooridul Spine Hospital, South Korea
Timothy Low
Board of Director
Farrer Park Hospital, Singapore
Dato' Seri Dr. Mohd Azhari Yakub
Chief Executive Officer
National Heart Institute (IJN), Malaysia
David Rowlands
Chief Executive Officer
Digital Health Workforce Australia
David Smith
Chairman ISO/PC 83 Director
IMS Risk Solutions
Andrew Barker
General Manager HSE,
Rezayat Group Saudi Arabia
Prof Vincent Ho
President
Institutional of Occupational Safety &
Health (IOSH), UK
Wayne Harris
Chairman
International Safety Quality Environment
Management Association (ISQEM)
Akhilesh Pandey
Head HSE, Asia Pacific
Rolls Royce
Dr Edwin Ho
Country Health Manager, Malaysia
Shell
Jackie Herd
Regional Head HSE Asia Pacific
Bayer
Elisabeth Stene
Chief Human Resource Officer
Digi Telecommunications
Steven Browne
Regional Risk and Incident Director, Asia Pacific
JLL
Victor Kwong
General Manager Health, Safety,Environment & Security
The Hong Kong & China Gas Company limited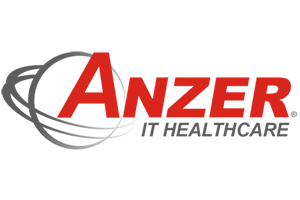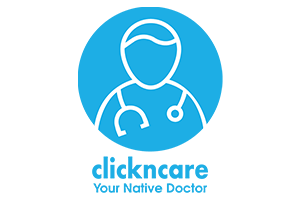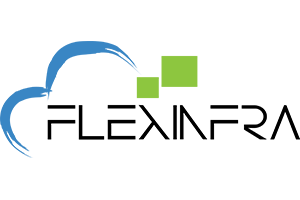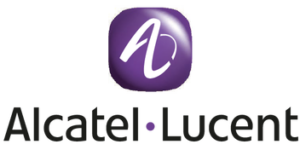 ASEAN Healthcare Transformation Summit 2022
6th & 7th September, 2022 | JW Marriot Hotel, Kuala Lumpur, Malaysia
2nd Annual Clean Power & New Energy 2022
20th-21st July 2022 | Mandarin Oriental, Kuala Lumpur, Malaysia
2nd Future Hospital Strategy & Development Forum
29th – 30th March, 2022 | Hybrid
2nd Waste Management Sustainability Forum
22nd – 23rd February, 2022 | Hybrid
5G Tech 2021
30th November & 1st December, 2021 | Hybrid
Clean Power & New Energy 2021
12th & 13th October, 2021 | Live Virtual
Future Hospital Strategy & Development Forum
6th & 7th April, 2021 | The Royale Chulan Kuala Lumpur
Future Retail Banking Summit 2019
5th & 7th March, 2019 | Kuala Lumpur
Smart Cities: Re-Imagining Smart Solutions in Today's Digital Age
28th & 29th March 2018 | Kuala Lumpur
Waste Management Sustainability Forum
26th & 27th November 2019 | The Royale Chulan Hotel, Kuala Lumpur
Asean Healthcare Transformation Summit 2019
19th & 21th March, 2019 | The Royale Chulan Hotel, Kuala Lumpur
ASEAN HSE Excellence
24th & 26th October 2018 | Westin Hotel, Kuala Lumpur
Asia Pacific SME Banking Conference 2019
19th & 20th November 2019 | The Westin Hotel, Kuala Lumpur
Asia Pacific Supply Chain 4.0 Summit 2019
6th & 7th August 2019 | The Westin Hotel, Kuala Lumpur
HR Digital Evolution
14th & 15th September 2020 | Online
2nd ASEAN HSE Excellence 2019
23rd & 26th July 2019 | Renaissance, Kuala Lumpur
International Construction Engineering & Safety
18rd & 19th June 2019 | Sofitel Hotel, Ho Chi Minh
OHEWAS 2020 : Occupational Health and Employee Well-Being Asia Summit 2020
25th & 26th March 2020 | Kuala Lumpur